Sarah had informed me about Ryan's birthday surprise five minutes ago. Rubbing my eyes, stretching my fatigued stiff body, I stepped out of the bed. For Ryan, even a party at 4 am was possible. He was my best friend, and my crush. The entire school knew about it, except Ryan.
I chose my favorite red skirt and paired it with my shiny silver heels. Stuffing my bag, I approached the closet. I carefully pulled the ribbon string to see it for the last time. It was beauty. I had saved every penny to buy a ring for Ryan. The tiny emeralds and sapphire intricately enhanced the big sparkling diamond that was enjoying all the attention. I was excited not because of the ring, but because it was finally the day for making things official. I knew it was a bold step, especially for an introvert like me. I had to do it before all the other girls made a move. It was Ryan, the charming and popular Ryan. His burly physique was accentuated by rover-blue eyes and a cosmic smile. He had a personality to die for.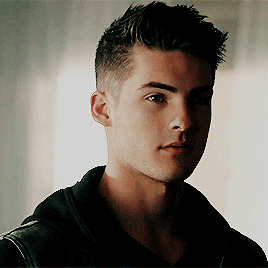 The phone was ringing again. I knew I had to hurry. Stepping closer to the mirror, I tried to get away with the tangled hair. I was searching for the mascara when I noticed a hideous pimple. That was it! I knew it was more like a black cat in my way. All big events are welcomed by these pimples. I wanted to scream. I wanted to cry. Taking a deep breath, I closed my eyes. 'Acne, acne, go away!' I continued to repeat. I thought it would be my magical charm, at least for the day. I blinked. It was the same. I continued for another ten minutes and nothing miraculous happened.
In that half an hour, I tried toothpaste, Apple Cider Vinegar, Baking soda mixed with water, lemon, tomato and almost everything that was present in my kitchen. I felt more like a baking tray being greased with oil and more oil. I thought aloe would do the trick. I popped a vitamin E capsule to make things better. I finally tried the organic coconut oil that is supposed to heal everything. Nothing made a difference. I could not skip the birthday. Ryan was leaving for America the next day and I was about to start college. It was my last chance.
Resorting to a thick layer of foundation, I covered it with a concealer. I repeated this three times. It looked better, at least I convinced myself to think that way. Dabbing a little pink along the cheeks and highlighting the corners, I left for the party.
It was a grand event. There were people of all sort; known faces, Oh-I-look-so-pretty girls, those crashing the dance floor freaks, and the uninvited ones. I was nervous. Ryan was surrounded by pretty girls. His lush gold hair complimented his deep brown attire. He looked happy. The room was filled with his sonorous laughter. As I began to move forward, I started to tremble. I could hear my heart beat. I could see their eyes at me. They were scrutinizing my acne! I could not do it. I turned around, with a fastened pace, I decided to exit.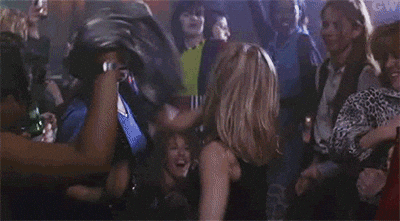 "Tara, will you leave without wishing me." A voice from behind echoed. I had reached the isolated hallway. It was Ryan. He came closer, wiping off that tear, he hugged me.
"You look beautiful." Ryan whispered.
I could not look into his twinkling blue eyes.
"Happy birthday, Ryan," I said quickly turning away. Holding my hand, he drew me closer. I could smell his earthy scent.
"Can I have my gift?" Ryan was smiling.
I refused. Snatching it, he saw what was inside. I was embarrassed. I was feeling stupid. In the struggle of finding love, I knew I had lost my best friend.
"Yes," exclaimed Ryan.
I was confused. He repeated again, louder this time, "I said yes! I love you too!"
Life is beautiful. It took me an hour to reach back home. Ryan taught me that love is not about physical beauty. My pimple taught me that patience is the key. The market is exploding with acne treatments. The internet is full of home remedies. No doubt these products help, but nothing can make the acne go away in a day. It requires a regime and a lifestyle. It requires me to cut down on those extra spicy oily fries. It instructs me to concentrate more on veggies and fruits. It tells me to drink lots of water. I cannot get rid of acne by repeating those magical words. I need to eat well. I must exercise and keep it all clean. Makeup is certainly not the answer.
Upon entering my room, I threw away the junk. I replaced those fizzy drinks with water. I began to breathe. Ryan delayed his flight for a week. We were meeting in a day at his favorite restaurant. The pimple was now smaller. I was smiling. Everything finally started to fall in place…