Italy might be famous for its architecture and rich history, but there's one thing that is universally known and accepted; Italy has the most delicious food. It is the hub of flavors and exotic dishes, the place you can get your cheese and dessert fix.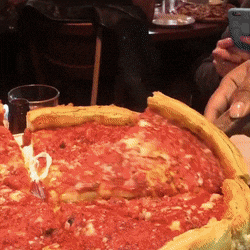 Pizza is everyone's comfort food. While it comes in all shapes and sizes around the world, Italy is the country that really brings the phrase 'less is more' to life. The credit goes to their simplistic, wholesome, and flavorful pizza. The famous Margherita pizza is to die for. No amount of calories can make you feel guilty when it comes to tomato sauce, basil and mozzarella. Treat yourself to either fluffy crusted Neapolitan style, or a paper thin Roman style crust.
Vegetarian? No problem! Italy's delicious soup called Ribollita is the perfect fix for you. Infused with vegetables, Ribollita is thickened with bread pieces and seasoned with popular spices to give you a burst of unique flavors and tickle your taste buds.
We Pakistanis are huge on rice. We eat it almost everyday, in every form. Baked, boiled and colored. In biryanis, pulao and daal chawal, but what about Italians? Italians prefer risottos; creamy and thick bowls of rice garnished with delicious flavors and a luxurious mix of spices, cream and herbs. This is a unique dish you just can't miss!
Not only are Italians big on pizza, but their pasta too is a delectable, unique and famous food. While they make all kinds of pasta imaginable, the carbonara pasta is one you can't complete your Italian experience without. With pecorino cheese and guanciale, and seasoned with peppers, carbonara is everyone's go to. It is a dish that has a very specific recipe, and the smallest change will transform the dish into something else. Aren't you curious to find out why?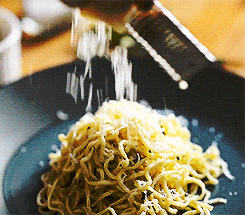 Cheesy and spicy delicacies aren't the only things Italy is famous for. In fact, Italy's gelato and coffee are neck to neck with its pizza and pasta. The world famous gelato is the richest ice cream you will ever taste. It's not just a food, it's an experience. Because of its low-fat content and creamier texture, it truly tastes like rich ice cream with its velvety texture and melts in your mouth easily, giving you a mouthful of intense flavor each time. Treat yourself to a scoop or three!
The coffee  in Italy is different from the way it is served in the rest of the world; no amount of Starbucks or your local café can do justice to the coffee served here. The coffee is served in a multitude of ways, ranging from cappuccinos to shots to whipped cream and foamy, each form packs a new delicious twist to traditional coffee. It is the best way to end your meal and settle your digestive system.
Thus, when you plan to visit Italy next time, forget about the weighing machine!