I am usually late at weddings. It is not because I am too lazy to get rid of my creased attire or embarrassed to face the girl I lately ridiculed, it is in fact because of the hours it takes to achieve outrageously winged eyes and impeccably contoured jawline. I don't care if  my phone blinks with 18 unread messages from my boyfriend, all I know is that smokey eyes, plumper glossy lips, and big thick lashes, is all people notice at gatherings. The guilt of spending a huge amount to achieve an even skin tone is phenomenal. But one you-look-beautiful glance from the cute boy is worth it! I love makeup! Sephora is the place I sleep and the mirror is where I like to reside. If you are like me, you will easily relate to the following:
My Instagram and Snapchat is flooding with beauty bloggers and makeup artists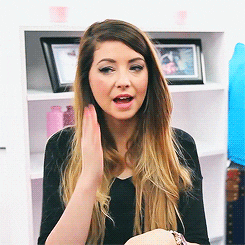 I might not always be familiar with the companies they show. Trendypouts and boldyblack are attractive names, but I am a loyal customer of MAC and YSL. But hey, I liked when that newbie unwrapped the box of a new palette. Wait, let me check my wallet. I always have some money hidden in the inside!
Shake-me-not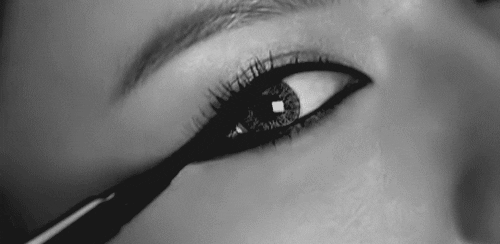 Breathe. It is no rocket science, or maybe it is! I love liners and I am a fan of various applications. I master the curves on the edges, the thinning in between and the mix of various glittery colors. Oh, are we talking about achieving the same thing for both the eyes?
A perfect nose
I hate when all they notice is a nose when they meet a new being. This has made it a real struggle for us. The trick is to highlight and get a glowy nose at the center while contour it around the corners. Yay, this is the only part on my face where I can draw a perfect straight line from the mid of the brows to the nape of the nose. Ta-da, I have a thin nose! In reality, it is all a game of illusions. Beware of being trapped!
When the makeup remover is more expensive than what has been applied!
I load my face with high-end products even though the local drug store is a good option. I simply cannot resist the urge of adding big names to my makeup kit. But it will be unfair if I compromise on an over-the-counter makeup removing tip! I know water is beneficial, but when it comes to brand loyalty, I am bound to go for it.
The numerous black and red nail paints
My mum is always looking for a chance to throw away one thing or the other. Unfortunately, she will come across a different brand of black nail color every time she moves the cozy brown lounge recliner. She will shout at the top of her voice. It is okay. Over these years, I have developed a whimsical power to ignore the lash. I have to do it because there are more blacks and reds hidden out there!
When sale is not my thing I like to boast when my friends talk about the cheap eye shades they recently got from a massive sale. Me… oh no! I am not a fan of low-end products that will obscure the glam and fade away my beauty. Wait, I love to secretly invade these sales. No, I am not a hoarder. Masking my image is okay for the benefit of finding an eye pencil or maybe a blush to fill those empty spaces of my closet (I mean my room).
---
And it continues…

Self-love is not a bad thing. I am not a narcissist, it is my addiction of looking good that does the trick. The incessant urge to grab mascaras, eyeliners and lipsticks will never end. I do not regret the pimple that pops up every time I try the tester, because I have hope in the concealer. I will not throw the sticky nail paint because the neon has been my favorite. I will always pass by and stop at the beauty store, because my bank account will save me. I will not change my habits because I am proud of being a makeupaholic!