A Look at my messy kitchen; On my counter top, lie two egg shells cracked in half, surrounded by spilled salt sitting atop a pool of spilled egg whites, besides a bowl in which lay diced onions, mushrooms, colorful peppers, and pickled jalapenos.
And because I feel a little special today, I grate some cheese and set it aside for later…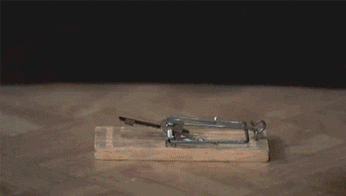 Every Sunday, my inner chef blooms. Every Sunday, I help myself to an egg specialty and a delicious fruit smoothie. The winters have blessed me with strawberries, and that will be in today's smoothie. But because of these whims, I leave myself surrounded in my own mess. And I cherish the mess more than the food sometimes.
A messy kitchen means a kitchen that has been lived in. It represents your hard work and passion into cooking a meal for yourself. A messy kitchen shows independence, maybe not the sort that everyone aspires to attain, but definitely the sort I make for myself. A messy kitchen represents my work uniquely put together. I always leave my eggs broken in half, cupped within each other, so that the whites spill over even more. I leave seasoning beside my bowl so that I know how much I need to sprinkle on top. And the fruits for my smoothie sit in a colander beside the blender, messily chopped and oozing their juices in a small puddle beneath it.
Today, the grated cheese sits isolated in a bowl surrounded by straying shreds of parmesan, cheddar and mozzarella. Every Sunday there is an ingredient sitting by itself, something new to add to the mix. Last Sunday it was green onions and anchovies!
My messy kitchen is a place where creativity and flavor intermix, a place where even food comes alive. I may not be the best chef out there, but boy, I do know how to have fun. I blast off Shakira and Taylor Swift, for a quick dance off when something boils in the saucepan.
When the food has been cooked and Taylor's falsetto falls to a tranquil low, I set out my plates and decide a theme for breakfast. I take out my vibrant set of greens and reds for the Spanish omelet bursting with colors. . Choosing plates is a messy business too, as I set aside each of them and place my food on top one after the other to see which one fits best. And once I've chosen one, the rest of them lay there reflecting a hint of grease off the food that sat there only for a minute.
I like to eat my food in my messy kitchen. When my eyes fall on the mess of ingredients splayed on my counter top, to the perfect meal sitting before me, I start to feel an elation because I turned small scraps  into one delicious meal. I feel a sense of homeliness and calm that no other place in the world can bring me.
But to every beautiful feeling comes a painful end… yes, cleaning up can be hell!