I could never quite articulate why, when faced with an uncomfortable situation, my first instinct would be to crack a joke. I could never understand why, when someone would enter my room and go through my drawers, I would stiffen up and purse my lips as I watched everything being displaced from its original position. I could never understand why I always got a kick out of being the eccentric, other-worldly one in my group of friends.

And then I realized, maybe it's because I grew up watching F.r.i.e.n.d.s, a show (read: journey) that has changed me inherently, and is the one part of my life no one can spoil for me.

Each of the Friends taught me something invaluable, something I'll carry with me forever…
Rachel:  Perhaps my favorite character, only because she added a tinge of normalcy to each of the quirky and eccentric characters around her. Rachel had her flaws, yet those were what made her endearing to me. Feisty, impatient, and a little shallow at times, she always went after what she believed in, what she wanted from life, and when her life made her unhappy, she packed up her bags and left. From spoiled daddy's princess to independent waitress busting about until she reached the stars in fashion, Rachel reminded me it's never too late to go after your dreams, even when every hurdle seems impossible to climb.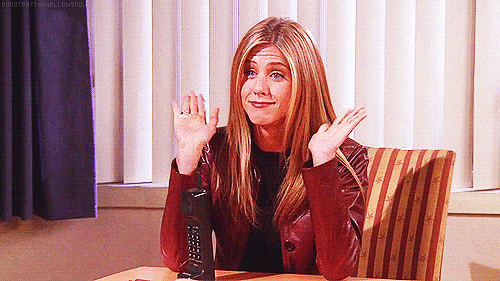 Monica:  Like a squirrel on Red Bull, Monica's loud, energetic and vibrant demeanor was a lot to take at first. But her passion was enviable. She made cleaning look fun, cooking look exciting, and never losing a game something to aspire for. Not only that, her stunning weight loss transformation and her unrelenting desire to stay fit made me get off the couch and go to the gym…  Her hospitality, her concerns, her motherly vibes, they all made her the glue that held the group together. She also taught me the importance of staying organized, keeping your life in order, and keeping note pads around…
Phoebe:  Like an alien from another dimension, I slowly came to the realization that Phoebe's heart is made of gold. While her mystifying, otherworldly behavior can sometimes be a little unnerving, Phoebe taught me how to be a friend. Her genuine excitement for her friends, her willingness to help, and her quirky attitude added a zest to the show that no one else could She also taught me that it's always okay to say what you think, no matter how ridiculous one may find you. The number of times she rose to the occasion to settle disputes amongst her friends and helped them through life is proof that even the most eccentric people know best in tough situations and can guide you through life.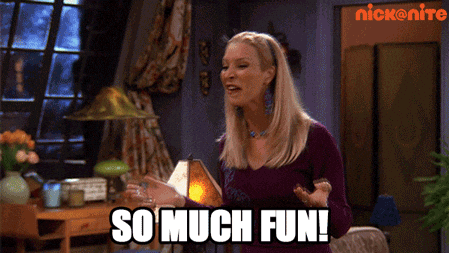 Ross:  Anger, frustration, sarcasm, kindness, disdain, desperation, sass – Ross was me, I was Ross. To me, he was a character I could easily relate to.  I too love to call myself a doctor (even though I'm still in medical school), and I too flip out when someone eats my sandwich. To me, Ross's most beautiful side emerges as a father, the way he fiercely looks after his family. An emotional, sensitive and caring man, he teaches one how to look after their own. While he didn't have as big of an impact to change my personality (seeing how we're so alike already), what I'd have to say is – if I had to date any of the characters, it would be him. Also, the funniest moments in Friends were the moments where he was targeted…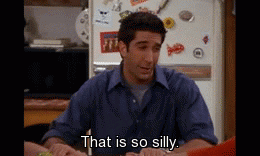 Chandler:  Oh, if I could just wrap him up and keep him in my pocket! Chandler, the sarcastically bitter, hilarious and self-loathing character that made me hold my stomach and laugh till I cried. In the beginning of the show, he was just that – an adorably funny, sick-of-life, I-hate-my-job sarcastic dork. But throughout the show, he reflected the importance of maturing and making commitments, of looking out for your best bud and being supportive of your friend's career. He taught me to be generous, and giving, while helping me add a whole lot to my arsenal of jokes and bitter humor.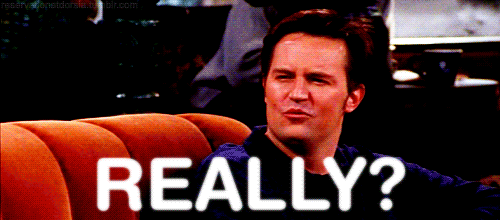 Joey:  While not so kind to the female population, he was definitely kind to his friends. Joey actually taught me all about the kind of friend one should be. Not only that, his passion for acting and his unrelenting drive to keep at it also taught me a lot about never giving up. Even the smallest things, like playing the part of a taxi driver and pouring milk out of a box, is progress in the long run. The way he'd look out for his sisters also taught me the importance of protecting your family, and truth be told, he taught me what I need to do to charm a boy; look him straight in the eye, and ask him how he's doin. Throw in a flirtatious smile to really hit home. Thanks Joey, you won me a couple of admirers!