Fashion is what you wear and how you carry it. Fashion is the silver sneakers you see at every store when you go for window shopping. And fashion is your own unique sense of pairing yellow pants with floral belt. To give you a scoop of what's trending in men's fashion world these days, we present you a list of must-buys.
White Sneakers from Adidas Stan Smith
It would sound surprising that such a normal piece of shoes have become a fashion statement. White sneakers can be worn under jeans, trousers, chinos, shorts and even with Suits. Especially the Adidas 'Stan Smiths' have become very popular; you can even see Ranveer Singh wearing them while doing film promotions. The price range for this varies from 350 AED to 425 AED.
Jogger Pants from Hollister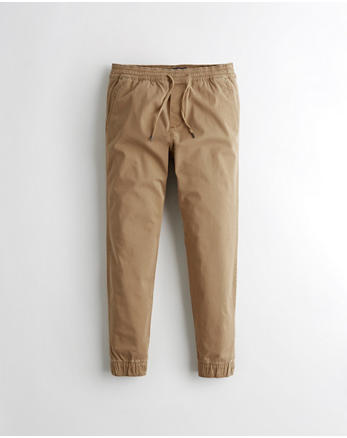 It is the most comfortable thing; they are the new in thing because they look smart, casual and sporty. Dwayne Johnson AKA The rock is always sporting the jogger pants. Hollister has it in every color available. The price range for this could vary from 80 AED to 200 AED.
Ripped Jeans from Zara is a definite men's fashion alert
I never thought this would be back in fashion but it's made a comeback again in the year 2017. Zara offers the best ripped jeans. It gives you options of different colors and all the Bollywood actors from Varun Dhawan to Salman Khan are seen wearing on a casual day out. The price range varies from 100 AED to 300 AED.
Patterned Shirts from Massimo Dutti
Over the years styles have changed and these days Shirts have become trendy when patterns have been involved. Massimo Dutti has a very impressive collection of shirts and offers a wide range of shirts including formal shirts, patterned shirts, striped shirts and shirts with elbow patches. It is priced between 150 AED to 300 AED.
Trench coats at Zara
Since winter is coming, Trench Coats are the best way to keep you warm. Zara has the best collection of Trench Coats with different styles. Some are long and some are medium length and have crossed buttons which gives it a classy look. The price range for this could vary from 200 AED to 450 AED. Vogue magazine will always have their models wearing a trench coat!
Get up and scan your closet. If you don't have any of these, you definitely need to hit the stores. Stop reading this! Go get your style updated.